It was the night of 26th May 2006, a clear sky at twilight fading away into darkness, Ryan "the little king" was born at 9:15 pm lighting up the horizons for us with joy. His cry echoed in the building of High Wycombe General hospital. Few moments later, lying next to his mother, bearly trying to open his eyes, batting his eyelids at first giving and expression of displeasure of being pulled out of his luxurious floating sack, he stared and kept on staring as if he was trying to connect with the world. As would any new born do he brought with him a bundle of happiness. Ryan was also known with the pet name, Kithu.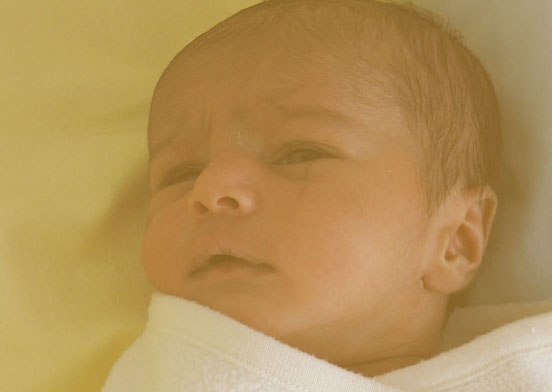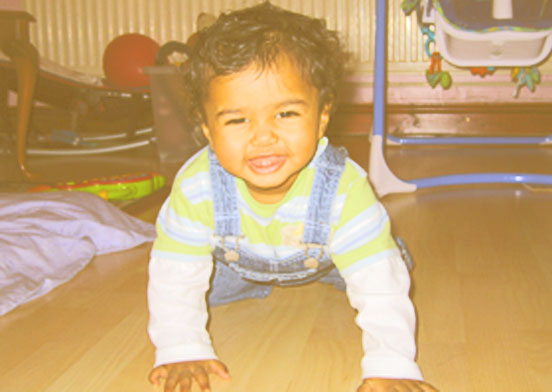 Ryan as a toddler, was a shy boy who loved his teddies, cuddling and being with them. From a very young age, he was a loving little boy who loved to be cuddled and had all the attention he could get from his elder brother and parents. He always kept a lovely smile on his face. We noticed Ryan had a special ability from the age of 3, to identify cars by seeing their logos.
Ryan started Nursery at Booker Nursery School on the 7th of September 2009, under the loving and caring eyes of Pauline Austin. We still remember the way Ryan cried, when he was left in the Nursery on that day. He adjusted very quickly with the ways and manners of the lessons and practices. Ryan developed exceptional skills in painting, artwork and showed a keen interest in IT skills. Ryan got along very well with his friends in Nursery, and always had a caring nature and was well behaved.
Ryan started school at Church of England Combined School, High Wycombe, in September of 2010. The school played a pivotal role in developing and improving Ryan's abilities. From the Reception class itself, Ryan showed an exceptional talent in reading, and writing. He was an active, talented boy who made friends easily. Ryan always kept his skills in Reading, writing to a very high standard. Ryan's teacher in Year 1 has accepted Ryan as a kind, caring, and well-mannered. Ryan was very popular and loved member of his class. Ryan was also a member of the school council when he was in Year 2.
Ryan was very active even at a very young age, and was a lover of one of the greatest games cricket. Ryan played cricket very well, and had a keen interest in organising and setting up teams during the weekend with his young friends. Ryan was a dedicated fan of Sachin Tendulkar, one of the greatest figures in Indian cricket and at times, even he imitated the great player.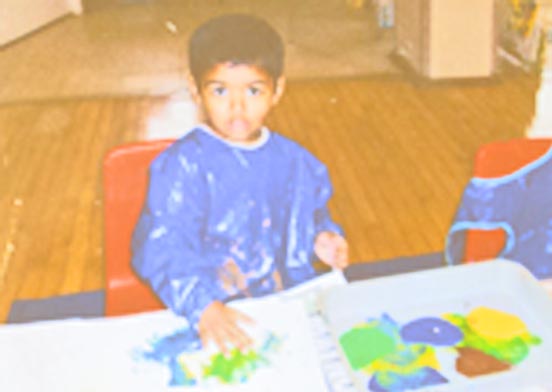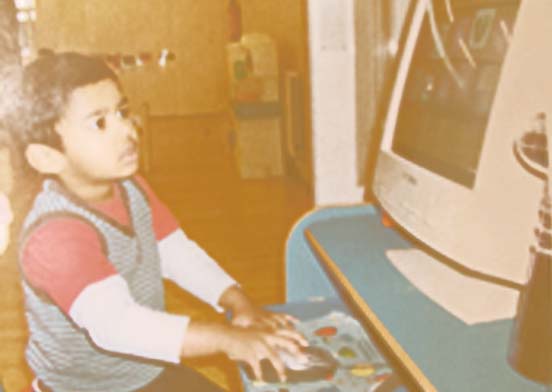 Ryan had a great interest in playing football. He was a great supporter of Chelsea football club, and he showed appreciation and commitment to support the team by owning his favourite Chelsea kit, Chelsea bottle, and Chelsea cup. Ryan was great with his skills in PS3, Wii, and Nintendo DS, and he used to teach his friends on how to take control of the game.
Ryan was very clear in his vision and confident in his paths. As a child he would catch anybody's attention. He was very playful and active like any other child. He was very warm, kind, caring, mature, loving and friendly with everyone he met and it was unbelievable of a child of his age to value relationship so much as he did. He made friends quickly because of his selfless, sensible and sharing outlook. He knew the value of family and loved his brother Kevin without any boundaries. People who knew him always commented on his exceptional qualities like his cleanliness, punctuality, fun and party loving, eagerness to be around people. He actively participated in sunday school, vacation Bible school, and grew in Christian faith. He participated in Christmas plays, fancy dress and other church functions.
28th April 2013 was the day when the thunderbolt struck us, when the doctor broke the news for the first time that he was suffering from Pontine Glioma, which is a rare type of brain tumour. It was unbelievable and unbearable for us parents, his brother and for those who knew him. He presented this with double vision and squint on his right eye. He got admitted to the Robin's ward at J R Hospital, Oxford and he had the biopsy on 1st May 2013 which confirmed diffused Pontine Glioma which has a poor prognosis. He started the radiotherapy and chemo on 27th May 2013 at Churchill Hospital, Oxford. He was accomodated to the radio therapy unit and became friendly to the staff over there. He had a clear understanding of the treatment he was undergoing, and was punctual in taking his chemo tablets. After completing the radiotherapy for six weeks,He had to continue with the oral chemo therapy for another six months. Ryan was keen to go to Kamran's ward in Oxford J R Hospital for his monthly checkup. He kept a friendly relationship with the doctors and nurses in the unit.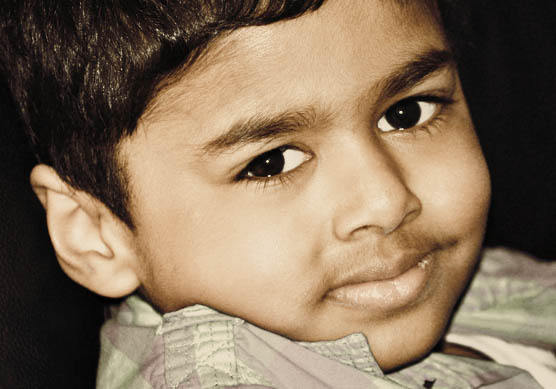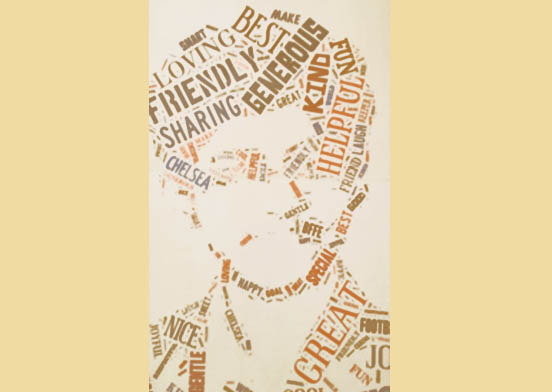 There were thousands on their knees praying to God for his recovery. His faith in Jesus grew over the period of his illness, and became a very strong and positive and he firmly believed that Jesus would cure him. Even in his unwellness, Ryan attended the church and prayer meetings regularly. Ryan showed his true beliefs to God by praying with his family, by memorising; Psalms 23, 91, 121, 128. Ryan never felt hatred for the illness, or complained but he had determination and strength to carry on, and inspired others with his positive attitude. Very soon he responded to the treatment and showed improvement and giving everyone a glimer of hope. He was back to how he was before, and actively attended school.
During his illness, he made a trip to India with his family and had a wonderful, amazing four weeks with his relatives, cousins and friends. He kept good memories of the visit until he passed away. He got an opportunity to be a mascot for the rugby match in September 2013 at Kasaam stadium, Oxford. He had a visit to Disney Land, Paris on the 2nd, 3rd and 4th of December 2013, which he really enjoyed and was so excited to be on all the rides with his brother Kevin. He was continuously chatting about the visit to his friends in school. He had a great plan for his 8th birthday celebration.
On the 17th of January 2014, we received the most devastating news that Ryan had relapsed with his disease. As parents we knew that, he wouldn't probably survive longer, as Pontine Glioma is not a curable disease. Inspite of this, Ryan remained well healthy, strong and determined as always and tried another chemotherapy. Even with his left sided weakness and slurred speech he tried his best to act as normal. He wanted to go to his school and meet his friends and teachers after he gets the wheel chair but it never happened. On the 10th February we moved him to Helen house Hospice at Oxford. The following day, 11th of February at 6.15 pm he promoted to eternal glory by holding the arms of his mum and dad. Ryan had a beautiful farewell from UK friends and was buried at his family vault in Kerala, India. We sent with him, his favourite chelsea tshirt with his name on it, chelsea cup and a shall and also his favourate soft toy.
The house felt so empty, and the pain, sadness and frustrations that we are experiencing is unbearable. But we still believe that God has a purpose for this and he plucked the most beautiful flower from the earth to be an angel in heaven. We miss you our little angel, hoping to see you again in Heaven. God bless you our little king -Ryan.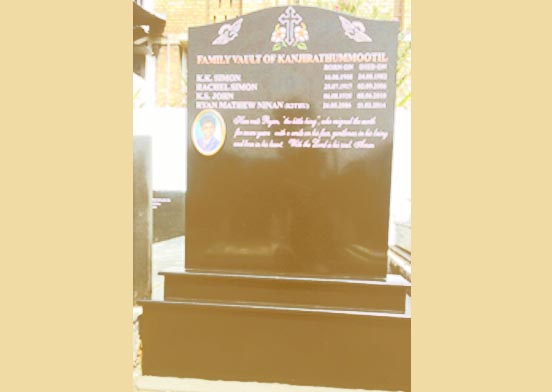 8 Redman Road, High Wycombe
Bucks, HP12 4PH.